AE Company Album
_____________________


Animal Environments enjoyed an evening at the Playboy Mansion June 27, 2002. They were there to support The Gabriel Foundation. The Foundation's purpose is to serve the public, the veterinary medical community, the pet industry, humane animal welfare organizations and the avicultural community. AE's involvement with the Gabriel Foundation has been very satisfying for Animal Environments as a commercial supporter and to Carmen Daily who personally support the foundation and it's vision.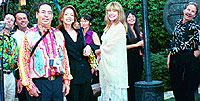 AE customers and Gabriel Foundation members at the Playboy Mansion.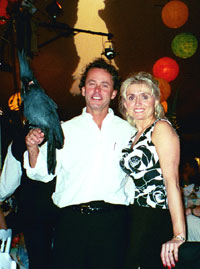 Ray and Carmen with Palm Cockatoo.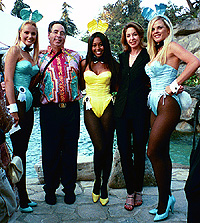 Animal Environment customers
Bruce and Laura Winter
pose with Playboy bunnies.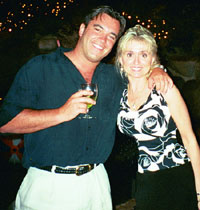 Co-Host Paul Gilmartin with Carmen.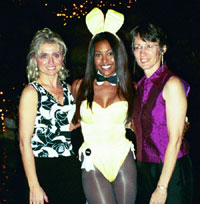 Carmen and Debbie Hamman
(Hammon Construction - builders
of the Animal Environments
building) enjoy the Playboy mansion.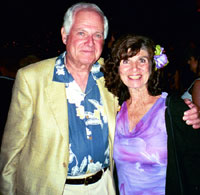 Howard Gunther, manager of Gabriele
Foundation, and Barbara Gunther.
(Barbara did a wonderful job
decorating the mansion preparing
for the GF benefit.)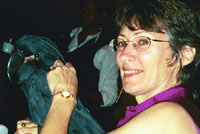 Debbie Hamman with Palm Cockatoo.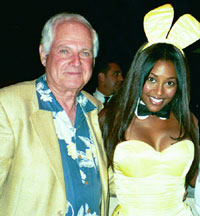 Howard Gunther with bunny.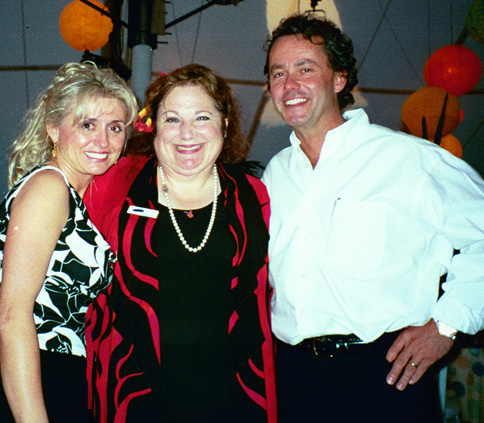 Carmen and Ray Daily with Gabriele Foundation president, Julie Weiss Murad.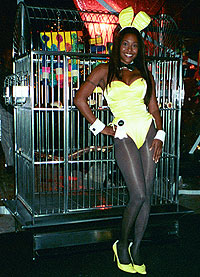 Bunny with AE
stainless macaw cage.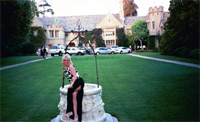 Carmen at the Playboy Mansion.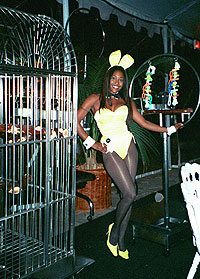 Bunny with AE stainless
macaw cage and ring stand.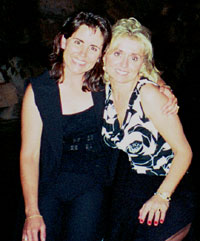 Cherise, an AE customer and GF
volunteer with Carmen at the mansion.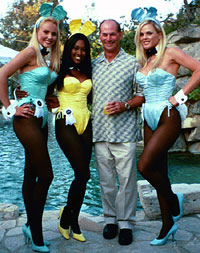 David Weiss, Julie Weiss Murad's
brother, enjoys the GF benefit.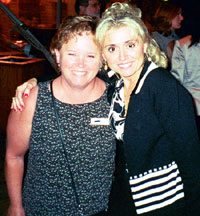 Carmen with RB. RB manages
BirdBrain for Howard Gunther
and volunteers with GF.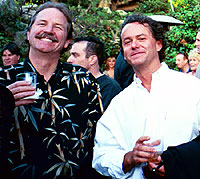 AE Customer Dr. Mark Stamford
with Ray Daily.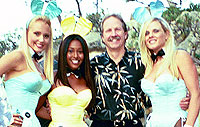 Dr. Mark Stamford with bunnies.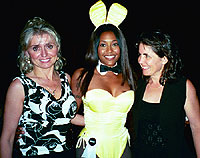 Carmen and Cherise at
the Playboy mansion with bunny.